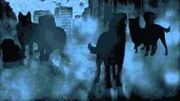 Info from the Official Website
Daisy is one of many leashed-dogs that joined Lucky. She is hardly a pup, so she is very young.
Description
Edit
Daisy is very young, hardly a pup. She is outgoing and enthusiastic, her breed is Westie Jack Russel mix. She is very good at hunting, and she tries to keep her packmates from fighting after the Big Growl.
Ad blocker interference detected!
Wikia is a free-to-use site that makes money from advertising. We have a modified experience for viewers using ad blockers

Wikia is not accessible if you've made further modifications. Remove the custom ad blocker rule(s) and the page will load as expected.