l[[File:]]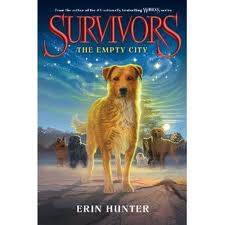 Welcome to the Survivor Dogs Wiki
Hi there! This is the soon to be book, Survivors wiki! The book will be coming out in August 21, by Erin Hunter, the Best selling author(s) of Warriors and Seekers. You can help us by editing and adding pages to this wiki. This is new, so we don't have many pages, but help if you can! Although this may be the first one you have seen (maybe!) there are other wikis for this, so this isn't the first one. Most of the info we have so far is from the official site.
Founder,
05:46, August 16, 2012 (UTC)

Check out the official site! Click here.
Description
The wiki will be based on the new coming book, Survivors coming out August 21, 2012
Most images from Google Images
Do You Want To Read All Of The Books?

Ad blocker interference detected!
Wikia is a free-to-use site that makes money from advertising. We have a modified experience for viewers using ad blockers

Wikia is not accessible if you've made further modifications. Remove the custom ad blocker rule(s) and the page will load as expected.